Wrist Wallets USA is a brand of Green Roof Farms DIY, LLC. which has been delivering professional handcrafted products since 2018. Our goal is to provide both a superior customer experience and tremendous value for our customers through our Artisan style items. We recently obtained a patent on our primary product we custom craft called the Appendage (Wrist) Wallet. Our wrist wallets are hand crafted individually by us from start to finish without large commercial machines/equipment.
Just a real people trying to make a difference:
Candice Leonard has almost 30 years of experience managing workforce in Government and Private Industries. She began her own company in 2018 to deliver exceptional service and is passionate about exceeding your expectations. Candice is joined by her son William who serves as the Operating Manager for Green Roof Farms DIY. Green Roof Farms DIY employs eight other workers between Wrist Wallets USA and its local quilt store in Lynden, Washington. Tangled Threads Quilt Store also doubles as a production location for the Wrist Wallets. The Company is certified under the Woman Business Enterprise (WBE) and Disadvantaged Business Enterprise (DBE).
Diversity in Workforce
Diversity and inclusion is achieved in our workforce with nearly 7 out of 9 employees employed by Green Roof Farms DIY are people who have identified with having a disability. Green Roof Farms DIY has been nominated for the State of Washington Governor's Small Business Award for its employment practices. When you purchase a Wrist Wallet you are also supporting our mission to have a diverse workforce which allows everyone an opportunity to work.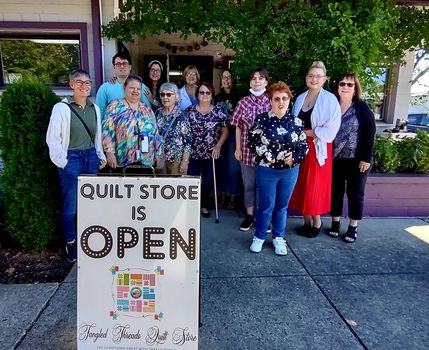 Donations for a good cause:
Beginning in 2022: For every 10 wrist wallets sold (retail and wholesale) we will donate 1 wrist wallet, in a special child size, to a non-profit organization of our choice that benefits children.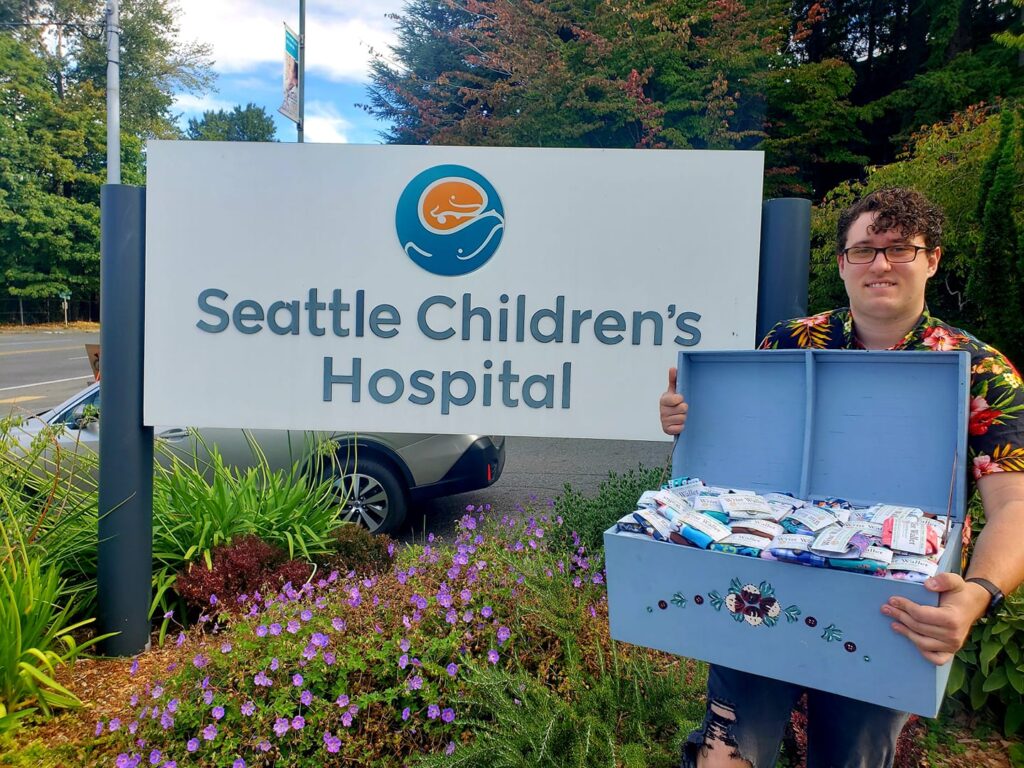 2018-2021: We are excited to share the news that Seattle Children's Hospital has received 500 children's wallets as our donation to help ensure all children who leave the facility have their emergency information securely with them at all times. These children's wallets were specially made in flannel cotton to be extra soft on their precious wrists.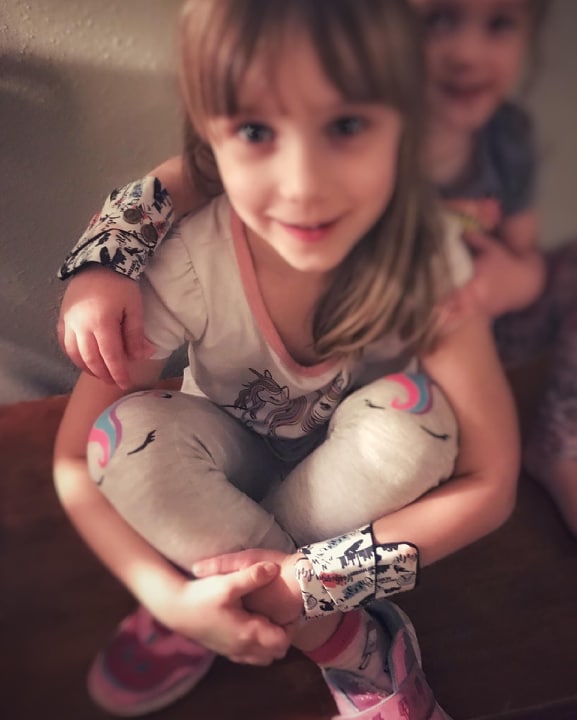 Sustainability is key in producing our products.
Keeping our environment beautiful and supporting USA Businesses.
Fabric and other materials: We use primarily domestic companies to provide our fabric and other materials which allows us to be apart of the "Made in the USA" recognition and we are fully crafted right here in Washington State U.S.A.. We are proud that our 88 solid cotton colors are supporting farm to wrist by grown in America Cotton and textile in America all the way to our hands to handmake the wallets for your purchase.
Clean Ingredients: We aim to select suppliers who distribute to USA major supply chains or who are USA made, to help ensure our materials used for the product are of the best-in-class fabrics, inks and dyes that conform to the Consumer Product Safety Improvement Act.
Water Conscientious: We look for suppliers who have pigment printing processes that consume very little water, making it an eco-friendly solution in the textile printing process.
Reducing Carbon Footprint: We invests in sustaining a healthy environment by working to reduce our ecological impact in everything we do, from recycling and composting use of recycled-content paper as well as other energy efficient practice.
Recycle, Up-Cycle, and Reuse where practicable… means that sometimes we do not know the country of origin or the specific contents of the raw ingredients such as metal or fabric used in the item you are purchasing. Our fabric we use is 100% cotton except in the case of up-cycling fabric we may not know the origin or ingredient of that fabric which may be found in our limited quantity category. This is scrap fabric from our quilt store or fabric we purchase at local stores in communities we visit.
We purchase our fabric from distributors and stores that support American Jobs not only at the storefront but for all the folks who are involved to get those goods to the store behind the scenes. At times we purchase fabrics we do not know the origin of the fabric and/or we may purchase licensed fabric and I want to be very clear we are in no way affiliated with the trademark holder for any licensed fabric we use in making our items and these are crafted by us only using those raw licensed fabric which you purchase. (i.e. Fabric that has Disney Characters is a licensed fabric purchased at the store and is no way affiliated with or considered an authentic Disney product. Fabric that has a College licensed fabric purchased at the store is no way affiliated with or considered an authentic College product.)
We love our customers and welcome your feedback and suggestions. Use our Contact Us page to tell us what we're doing right or what we can improve on.