Mission
Wrist Wallets USA seeks to deliver USA Made handcrafted, functional, everyday solutions "doing-it-your way" that are making a difference in the life of others. We strive to grow our business with innovation, sustainability, and practicability in the products we create and rely on diversity and inclusion principles when developing our workforce to bring consumers a truly unique value added when they purchase our products.
Vision
Product : Distribution Channels and Partnerships established with like minded Companies. Quality that stands the test of time.
Workforce: Every person has the opportunity to achieve his/her fullest potential.
Consumer: Unbeatable prices and amazing value. Fresh, fashion-forward fabric selections.
Paying it forward: We are proud to look for non-profit organizations that benefit children to donate specialty made children's wrist wallets when we have sold adult wallets, currently we donate 1 for every 10 wrist wallets sold.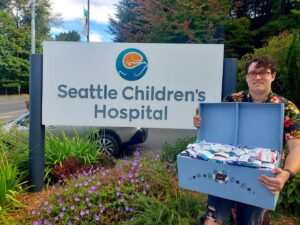 Values
Respect – We treat all people with dignity and respect.
Stewardship – We honor our American Made Focus by being socially, financially, and environmentally responsible.
Ethics – We Strive to meet the highest ethical standards
Learning – We challenge each other to strive for excellence and to continually learn.
Innovation – We embrace continuous improvement, bold creativity and change.
Sustainability is key in producing our products.
Developing our Workforce with lean practices and focusing on high quality not quantity… Simply stated we create a workplace culture of individuals who want to be a part of our workforce. We achieve this through creating an "employee first" approach to our workforce. We are breaking down silos of information, achieving transparencies in the work we do, and allowing our staff to see themselves in the bottom line metrics. We focus on eliminating barriers within their work duties, and help our employees reach their full potential of production through learning and the power of work and just in time training. We are proud to have a major portion of our workforce are identifying as a persons with a disability.
Nominated for the 2021 State of Washington Governors Small Business Award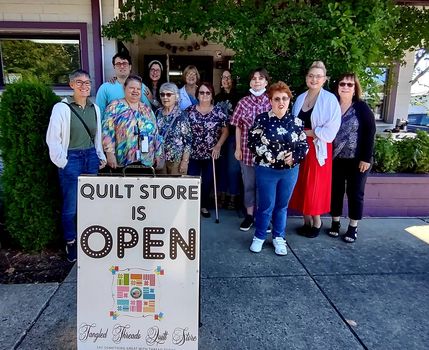 Keeping our environment beautiful and supporting American Businesses where we can every day.
Fabric and other materials: Striving to find the most economical way to produce our products using Domestic suppliers and Fabrication Companies for the materials we use in our product allows us to be nearly entirely USA made. We purchase a lot of our fabric USA Suppliers which supports American Jobs. Our primary product is made with American Brand Cotton which is grown in America by farmers and never leaves our country through the entire process to turn it into raw fabric we use in our Wrist Wallets.
Clean Ingredients: We aim to select suppliers who distribute to USA major supply chains or who are USA made, to help ensure our materials used for the product are of the best-in-class fabrics, inks and dyes that conform to the Consumer Product Safety Improvement Act.
Water Conscientious: We look for suppliers who have pigment printing processes that consume very little water, making it an eco-friendly solution in the textile printing process.
Reducing Carbon Footprint: We invests in sustaining a healthy environment by working to reduce our ecological impact in everything we do, from recycling and composting use of recycled-content paper as well as other energy efficient practice.
Recycle, Up-Cycle, and Reuse we donate all unused scraps and materials to local charities and non-profit organizations that can use it to make quilts for a cause.